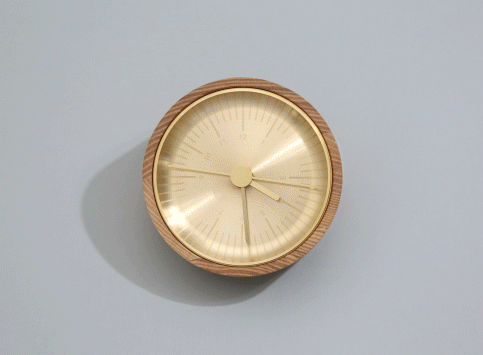 TIMELESS CLOCK
We want to design a clock that always accompanies you and is cherished by you against the flood of fast food culture. You keep the clock by your side not only because of its function and beauty, but its embodiment of time passed. 
Back us on Kickstarter
THE CLOCK
THAT GROWS WITH YOU
The hidden markings stay new as it is, against the ever-changing brass clock face that grows patina, which strikes an interesting contrast. The longer you  use it, the stronger the contrast. We use high caliber aluminum model and transparent paint under high temperature, and thus successfully carved accurate markings on thick brass face.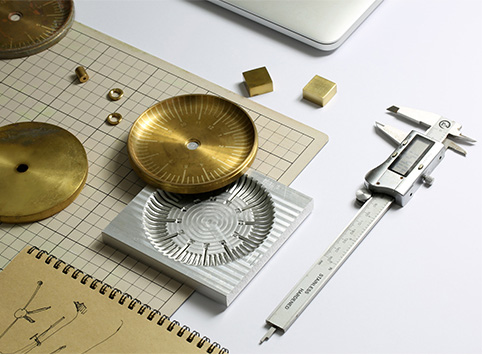 THE TIMELESS SERIES
The ultimate centerpiece & accompany for a lifetime
In an age where consumerism and thrown-away culture are having their prime time, it's getting rare to feel gratified by just one thing fora long time. In Timeless Collection, EY Products want to rebuild our connection with objects through heartfelt and meticulous design.With signature elements of brass, wood and leather, Timeless Collection consists a few products: ruler, pens, paperweight and tray. Eachitem stands out on its own with unbeatable craftsmanship and bold innovation in design.